ETERNMU S6
EPISODE RAGNAROK!
Dear players,
on 22.9. 2023 at 15:00 has been started S6 RAGNAROK 3.
We bring you best experience playing MU online and unique PvP balance. Join us now and play with us!
RAGNAROK!
Episode RAGNAROK is highly customized and optimized. Most of common bugs was fixes, a lot of new content was added. But core is still the good old season six.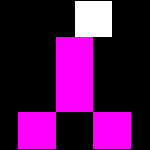 ---